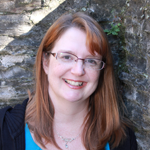 Holly Deliduka RN, CFCP – Holly has been teaching the Creighton Model FertilityCare System since October 2005. She received her BSN at Franciscan University in 1996. Holly and her husband have used a Sympto-thermal method since they were married in 1996, and switched to using the Creighton Model in 2005. She sees clients downtown at St. Patrick's Parish Center at 280 N. Grant Street on Thursday evenings and some Saturday mornings.  She also will meet some clients in their home if they live centrally to Columbus or from Hilliard to Grove City and out to West Jefferson if needed on other evenings of the week.  Holly is a mother of 8 children, married 17 years and a former La Leche League Leader.
Emily Mauro RN, FCP – Emily received her BSN from Franciscan University of Steubenville in 2003.  She worked at St. Ann's Hospital from 2003-2009.  Emily and her husband learned the Creighton Model System when they got married in 2004.  She became a Certified FertilityCare Practioner in 2007 from Pope Paul VI Institute in Omaha, Nebraska.  Emily teaches clients out of her home in Worthington/Columbus.  She has personally used the Creighton Model to achieve and avoid pregnancy effectively, and to aid in her secondary infertility caused by PCOS.  She is the administrative adviser for the Freedom FertilityCare Center.
Eileen Sirois, CNM, CFCP/CFCMC – has worked in women's health care for over 30 years.  She is a Certified Nurse-Midwife and Certified Fertility Care Practitioner/ Medical Consultant. In 1981 she obtained her BSN from OSU and in 1990 she obtained her MS in Nursing/Midwifery at the University of Utah.  She pursued further education in natural fertility regulation from the Pope Paul VI Institute in 2005 and 2006. She has been teaching the Creighton Model system to couples since 2005 and attained certification in 2007.  She currently teaches at Westar OB/GYN in Westerville and Athens, Ohio. She will also provide long distance education via Skype if necessary.  She is the Director of Freedom FertilityCare Center.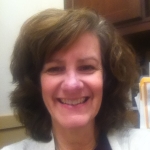 Judy Harness, RN, MS,  CFCP –Judy, a lifelong resident of Ohio, graduated from the Ohio State University College of Nursing in 1985 with a Bachelors degree in Nursing and again in 2001 with a MS in Community Health Nursing.  She attended the Pope Paul VI Institute in 2008 receiving certification as a FertilityCare Practitioner in December 2009.  Judy lives in Chillicothe, Ohio with her husband Dan and their youngest daughter Sara who is the last of their 4 children at home. Judy is grandma to 3 children with one more due in March 2016.  Judy also serves as the Family Life Coordinator for her parish, St. Peter, and is very active in various ministries.